On this page you find the hotel and hostels that Eken Cup has as options in the Guest Cards.
As there are several events in Stockholm the same weekend as Eken Cup, it is recommended to register as soon as possible and select type of stay to also be able to utilize the rate connected to the Eken Cup registration.
Here you find all the guestcard options with prices: Guestcard Options
Quality Hotel Globe
Eken Cup also offers guest card alternatives with stay at Quality Hotel Globe, on Arenaslingan 7 ca 10 minuter south of the Stockholm central station. It takes ca 10 minutes with car or subway (Gullmarsplan station) to Eken Cup playing field in Gubbängen.

The Globe area is one of Stockholm's most vibrant meeting areas and the hotel is next to the large stadiums "Annexet", "Hovet", "Avicii Arena" and "Tele2 Arena". It takes ca 10 minutes to walk to the subway station "Gullmarsplan" and the "green" subway that takes you to the Eken Cup playing field in Gubbängen in ca 10 minutes.
The stay is included in the guest card options and includes stay including breakfast in a in multibed rooms.
Easy access to parking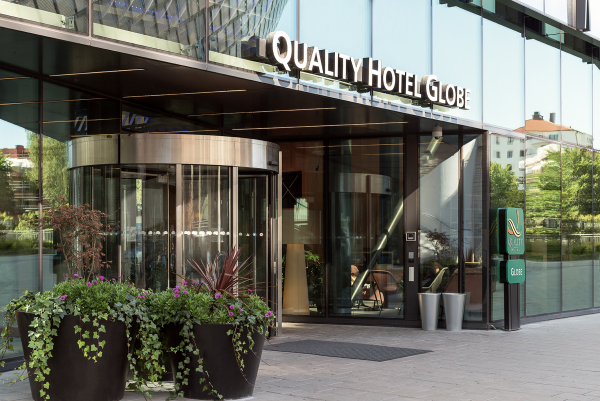 For more information on options for hotel or school stay in conjunction with Eken Cup, contact: Niklas Bellander, Mobile: +46724031583, email: boende@ekencup.se